Historic Palettes - Having Fun with Your Style
When we think of historic palettes, we automatically think of muted subtle tones…putty colors, dusty deep reds and blues, fabulous grays. Did you know though that the muted colors we associate with historic color palettes are really the result of brighter colors which have faded over time? It's true!
The subtle character of historic palettes comes from the fact that folks several hundred years ago only had natural pigments to work with. Natural pigments have a quietness to them…hard to describe but evident when you see it. I think that it is this quality most people respond to unknowingly rather than to specific colors.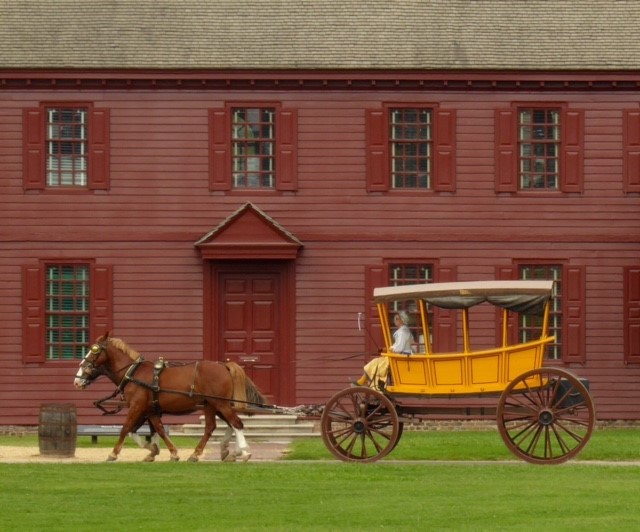 Photo: Patti Black
Historic Palettes Results
with Modern Paints

OK, so all that said, let's say you want to make your house historically accurate according to period. A little research will be in order here but also there are variations according to the area of the country you live in. There are some special places in the USA where the communities are known for their lavish and expressive use of color. On the east coast there is the village of Oak Bluffs on Martha's Vineyard, Massachusetts. San Francisco on the west coast is famous for its Victorian Painted Ladies. If your house is in a community like these, it will be especially important for you to follow suit and do as the Romans do.
Several of the larger paint companies have a collection of "historic colors" . Some of these collections are their corporate ideas of what a historic color looks like and others actually are replicas of authentic paint colors.
California Paint has a grouping of colors created in conjunction with The Society for the Preservation of New England Antiquities derived from their discoveries in actual homes. This is a beautiful and comprehensive palette of many muted colors but many bolder ones also. In my color consultant work, I often draw inspiration from the bolder colors in this collection when I create for front doors. Your decision about using bold or muted colors will be based on your; 1) comfort level, 2) community standards, 3) the materials which cover your house.
Techniques Beyond Applied Color

I find that clapboard can take the use of a range of color but shingles often look best with muted tones. Also, houses "in-town" can be a bit bolder, houses in a country setting, less so.
Generally you will find that American colonial style homes are often painted top to bottom with one color, there is frequently no difference between trim and body. Colonial colors range the entire gamut from white to deep reds and browns.
Specific Historic Color Recommendations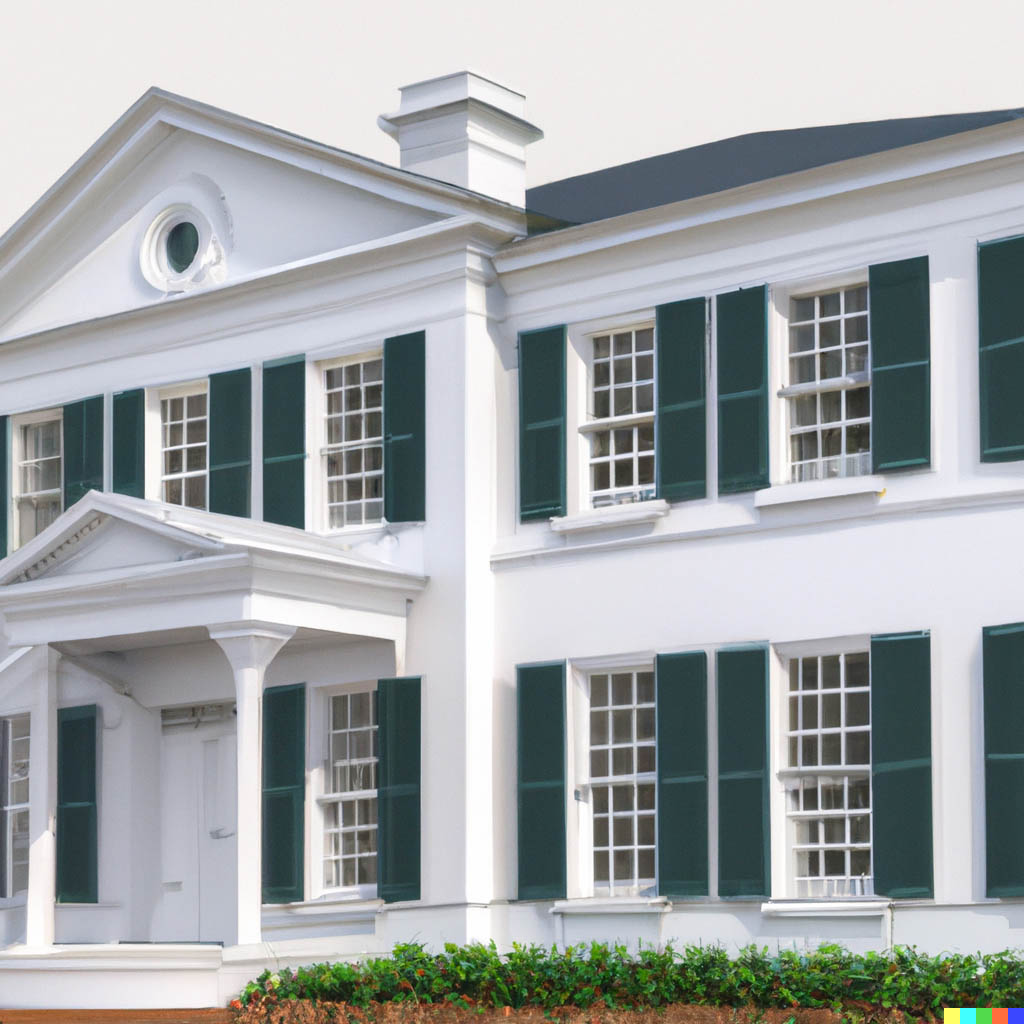 Classic Greek Revival home replete with dentil molding and dark green shutters
Federal period homes are generally white with selected accents such as shutters and doors. Dark green or black accents are the traditional historic colors used on these houses.
The Victorian style contains many subsets. Most people think of Victorians as the "high" Victorian or Queen Anne style. This style has the gingerbread fretwork trim, corbels, scalloped shingles, steep pitched roofs, etc. Again, depending on your location, Victorian colors can be bright. Originally, many of these homes were painted in earthy tones.
Bungalows, and Arts and Crafts style homes sometimes overlap in their choice of colors. Arts and Crafts style homes are often rich browns trimmed with a deep green. This is the standard palette and immediately recognizable. The arts and crafts style had a reverence for the natural and craft of the hand hence many of the buildings and furnishings celebrated the material they were made of. Bungalows can also share the Arts and Crafts color palette but you may find that they are generally lighter and brighter, especially in California and western states.
Modern houses sometimes means minimalist but also sometimes means bold color used as accent. The effort of many modern architects was to use unconventional materials for home building such as concrete or cinder block. Often the beautiful pattern left in the concrete from the wooden forms was left alone and the only accent on the home would be roof color or trim color. Often you will find a small decorative area of wooden façade by the front entrance.
If your house is in a historic district, you will no doubt be restricted by the committee which oversees the historical society. Living in one of these districts can enhance the value of your home but can also be restrictive depending on your point of view and your priorities.
So if you are craving a home with historic colors, colonial colors, or Victorian colors, You can feel confident in knowing that your appropriately applied choice will look as fresh to today's eye as it did when originally created.
Getting a historical look is easy with all of the resources available to you…there are more choices for historical palettes than I'll bet you thought…have fun!