House Styles,
Your Guide to Choosing the Best Colors
Considering house styles when putting your color scheme together will help to eliminate the "not-so good" color choices and help you to narrow down those that are appropriate.
Some of the more commonly found house styles are these:
Bungalow, Cape, Colonial, Classical, Foursquare, Raised Ranch, Ranch, Split Level, Tudor, Victorian
Four common and very different house styles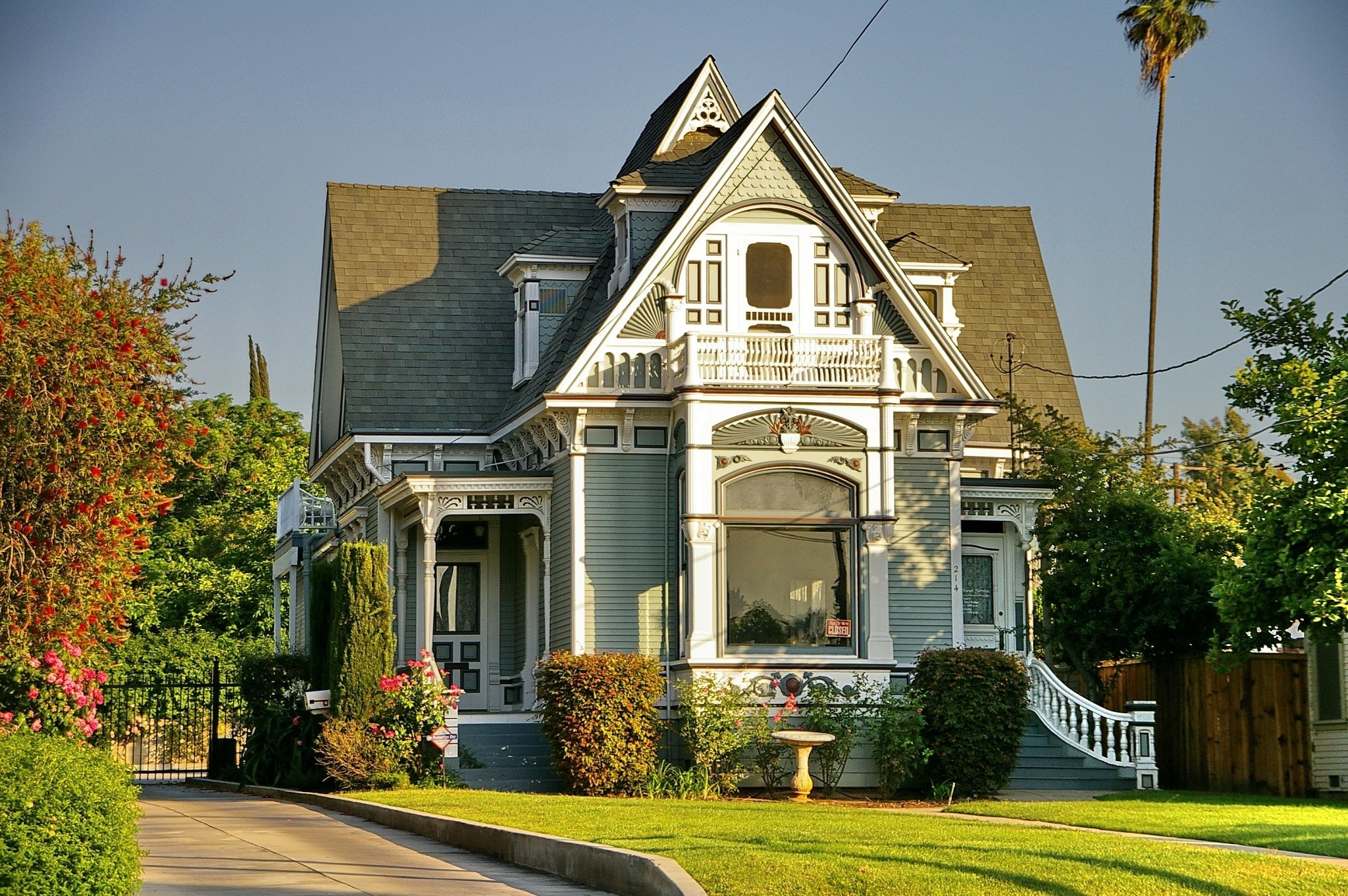 Common house style variations...

Today you will find that pretty much anything goes. If however you are interested in enhancing the architectural features unique to each style or in providing a historically accurate color treatment, then you will want to respect house styles as they are defined.
The categories above are broad and basic; within each one you'll find a subset of designs. One common misconception when dealing with older "antique" homes is that folks tend to think that the colors have to be muted or "country" to be accurate. The reality is that what we perceive as antique colors are colors which once were bright but have faded over time. Colors used in Colonial times were indeed quite bright and saturated.
Each one of these styles has a varying degree of opportunity for ornamentation. A Victorian often has different trims and shingles so that you have the chance to build a 4-or-more color palette. A Tudor revival on the other hand, has a very narrow range of acceptable colors. You would never see a blue Tudor (at least I hope not…apologies to all the blue Tudor owners.
To make a house look larger, use a lighter color. A darker color will shrink the size of the house but make it appear more solid. Contrast breaks up space and makes things appear smaller; using the same color throughout or subtle tones of the same color makes the house appear larger.
Darker colors on window trim and sashes will make the windows appear to recede…very nice for many styles including Tudor, Bungalow, Four Square and Victorian. Some homes in warmer climates may be stucco covered, perfect for a Mediterranean or Spanish styled palette.
Now just because every Tudor Revival you've seen has been cream with dark brown wooden trim doesn't mean that you can't do something else. You do have to honor the basic idea that it is a timber and stucco look. You can however move "to the edge of the box" when developing your house styles palette. In this instance, you'd want to keep the basic characteristics of the traditional coloration but perhaps make it look fresh and re-invented. No denying, there are already gobs of books on historic colors, I won't bore you with re-hashing them here…but, I've some fantastic new palettes developed for Tudor Revival and many other styles which honor tradition but will bring your home distinction and grace.
Most people don't live in museums, why should your house want to imitate one? Modern people live modern lives and their tastes and sensibilities will reflect that. Unless you own a vintage house on the historic register or a home in a historic district, you have a few more choices. Honor your ancestors yes, but live in today.
Return to Exterior House Paint Colors Home Page